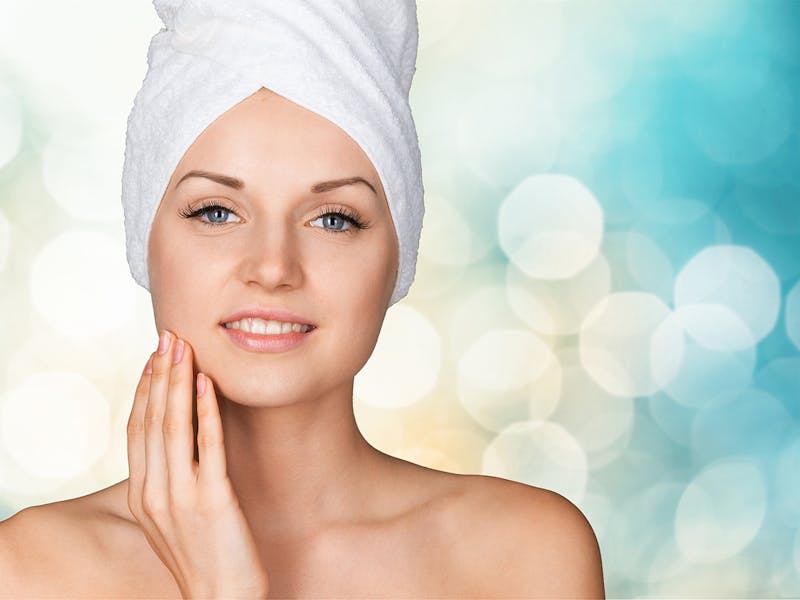 What Is Microdermabrasion? Everything You Need To Know
Imagine a non-invasive, quick, and effective treatment to address various skin issues, from acne scars to sun damage. Sounds too good to be true, right? Meet microdermabrasion -- a non-invasive aesthetic treatment that can help you achieve a smoother, brighter, and overall fresher complexion. But beyond the results it gives, what is microdermabrasion?
In this blog post, we'll go over all things microdermabrasion. We'll explore both diamond-tip microdermabrasion and crystal microdermabrasion, and go over the benefits of each, along with what to expect during and after the procedure.
Contact us to find a DiamondTome provider near you, or to become one.
Understanding How Microdermabrasion Works
Microdermabrasion is a form of mechanical exfoliation that combines suction with either a diamond-tip wand or a wand that sprays crystals onto the skin to exfoliate.
This cosmetic procedure gently exfoliates the outer layer of your skin. It improves texture and tone, and addresses various skin issues such as scars, hyperpigmentation, and fine lines.
Microdermabrasion also stimulates elastin and collagen production within the deepest layers of the skin. Collagen and elastin are responsible for creating plumper, firmer skin that doesn't sag.
5 Benefits of Microdermabrasion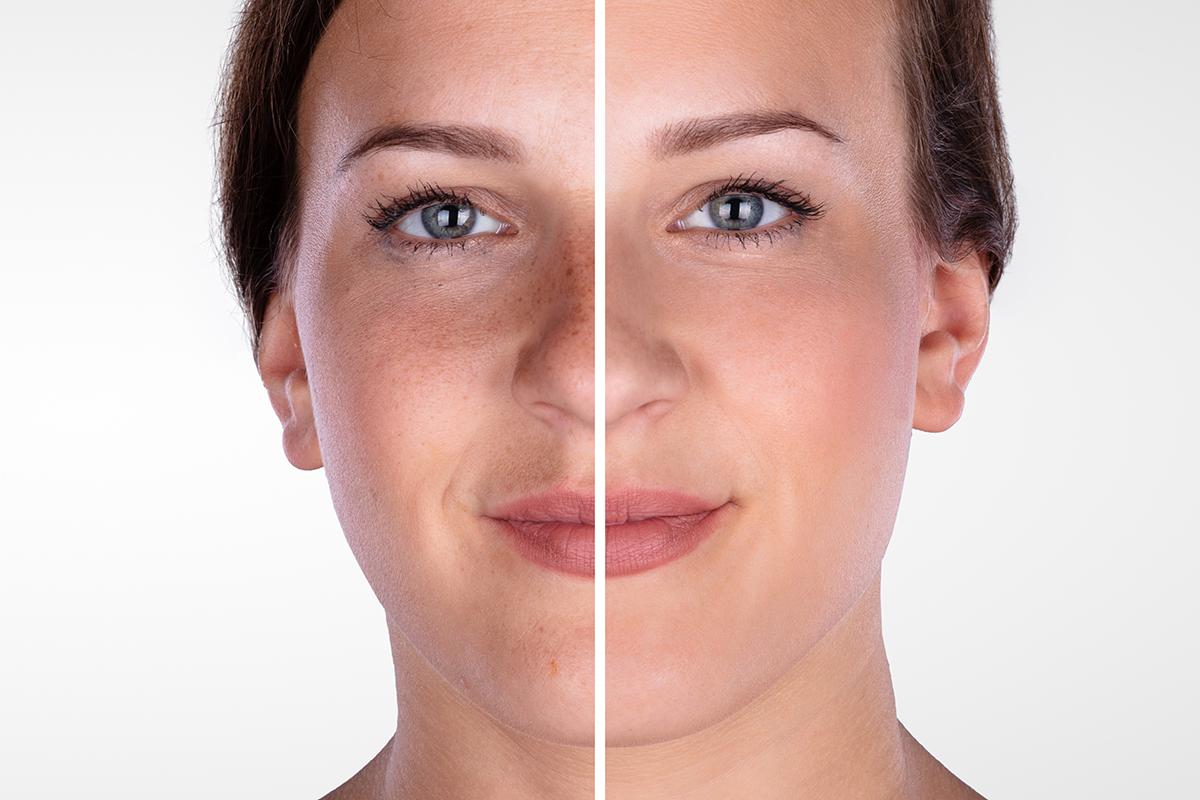 Microdermabrasion offers many benefits, but the main benefits are:
Improves skin texture
Reduces the appearance of acne scars and pigmentation
Gives your clients a brighter complexion
Increases collagen production, making your clients' skin appear more youthful and radiant
Stimulates elastin production, ensuring skin remains taut
Along with these benefits, microdermabrasion is suitable for various skin types, including sensitive skin and darker skin tones that are prone to hyperpigmentation.
Whether you're dealing with mild to moderate skin issues like fine lines, wrinkles, or age spots, microdermabrasion is the solution you've been looking for to help your clients achieve healthier, more beautiful skin.
Microdermabrasion Procedure: What To Expect
If you're considering offering microdermabrasion to your clients, it's important to familiarize yourself with what the procedure includes. Here are some key points to know:
A typical microdermabrasion session takes just 15-30 minutes (but can be part of a longer facial)
The procedure is relatively painless, and discomfort is minimal to none
Immediate results can be seen after just one treatment
Multiple sessions are ideal for the best results
Before the treatment, you should discuss your client's skincare goals with them to ensure microdermabrasion is the right choice. Depending on their skin's needs and their personal goals, the number and frequency of treatments will vary.
Based on this information, you can come up with a plan for the initial number of sessions and maintenance treatments to help them achieve and maintain their desired results.
Types of Microdermabrasion Treatments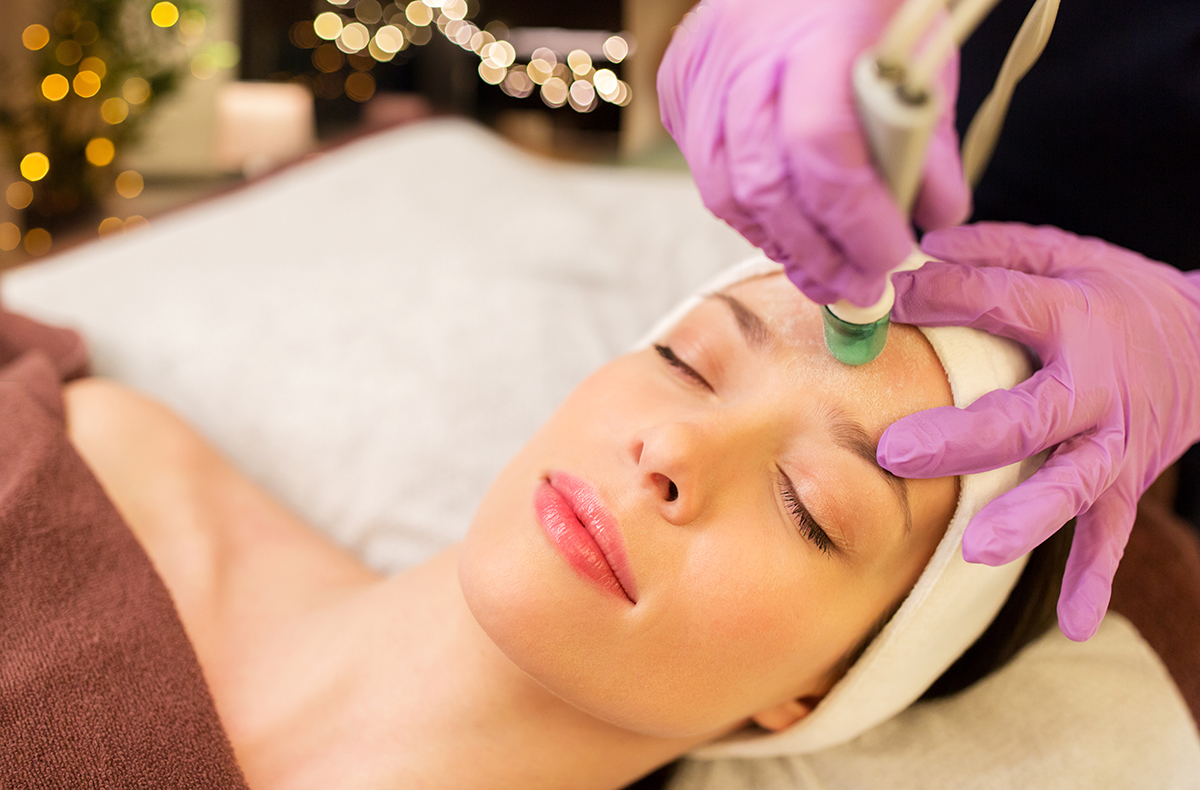 Not all microdermabrasion treatments are the same. In fact, the two main types of microdermabrasion are crystal and diamond-tip. Both types offer a unique method of exfoliating the skin and share the same goal--to reveal healthier, more radiant skin beneath the surface.
Let's look at each of these treatments in detail.
How Does Crystal Microdermabrasion Work?
Crystal microdermabrasion uses fine crystals to exfoliate the skin, gently removing dead skin cells. This treatment involves:
A crystal-emitting handpiece that sprays fine crystals, usually aluminum oxide, onto the skin
As the crystals make contact, they rub away the outer layers of dead skin cells (think...sandblaster)
The dead skin cells are then suctioned away by the microdermabrasion device
Crystal microdermabrasion can help improve:
Wrinkles
Fine lines
Hyperpigmentation
Acne scars
It can help even out skin tone and texture by removing the outer layer of pigmented dead skin cells. Crystal microdermabrasion can make enlarged pores less noticeable, which also contributes to healthy-looking skin.
Are There Downsides to Crystal Microdermabrasion?
Yes. The biggest downside is that crystals can be messy--they always manage to get all over the floor! There's always the potential for clients and skincare professionals to inhale crystals, too. Plus, skincare professionals must be careful not to get crystals in sensitive places (like their clients' eyes or ears). If they do, the crystals can cause harm to those delicate parts of the body.
Another downside to using crystals is they are irregularly shaped, which could potentially cause damage and small tears to the skin. These tears and damage cause inflammation.
Finally, crystals are used just once and then need to be replaced. Constantly replacing crystals increases your cost per service--especially if you're working on the entire body.
How Does Diamond-Tip Microdermabrasion Work?
Diamond-tip microdermabrasion uses a wand with diamond chips embedded in the tip to precisely exfoliate dead skin cells.
Diamond-tip wands come in various grit sizes and shapes for different areas of the face and body. Grit sizes range from fine to coarse, which allows you to truly customize every facial. As the diamond-tip wand gently polishes the skin, the dead cells are suctioned away by the microdermabrasion machine.
Compared to crystal microdermabrasion, this targeted approach makes diamond-tip microdermabrasion a good option for delicate facial areas like around the eyes, and for individuals with sensitive skin.
Diamond-tip gives you more control over your treatment. But before anything else, it's important you receive proper training to perform a diamond-tip microdermabrasion treatment correctly.
Why? Because even though it's a fairly straightforward treatment, using improper grit size or suction settings can potentially cause scratching or bruising. But overall, diamond-tip microdermabrasion effectively addresses concerns like fine lines and wrinkles while allowing precision exfoliation.
Are There Downsides to Diamond-Tip Microdermabrasion?
With diamond-tip microdermabrasion, there's always the risk of scratching or bruising the skin. But these are usually the results of either user error or faulty equipment. In order to avoid either of these situations, it's important to use quality products and receive proper training.
Risks and Side Effects of Microdermabrasion Treatments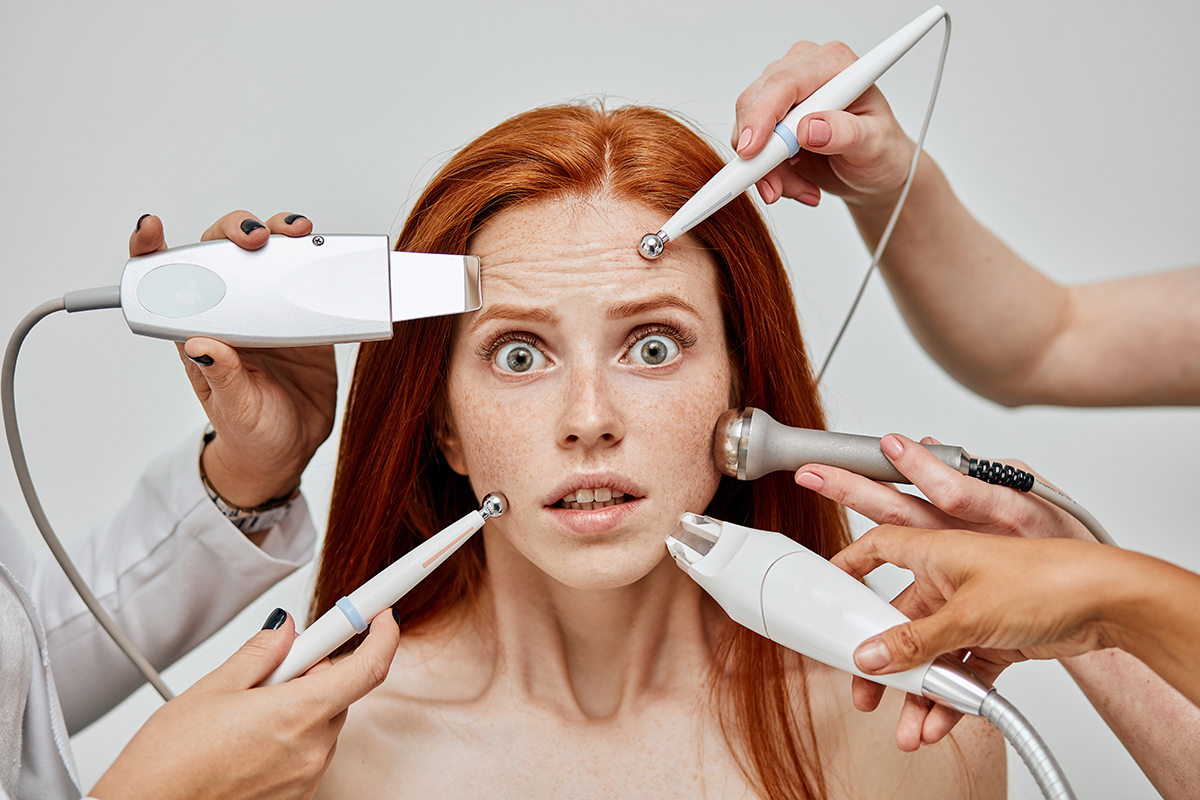 Although microdermabrasion is a safe procedure, as with any cosmetic treatment you must educate your clients of the potential risks and side effects.
Potential side effects include temporary redness, swelling, and some bruising if the treatment is not performed correctly. However, apart from the redness, these side effects are uncommon. Any slight redness should subside quickly--within half an hour.
You should also do your part to ensure your clients have the best treatment outcomes possible.
Give them thorough aftercare instructions, both written and verbal. These instructions may include avoiding certain skincare products, such as acne products, certain toners, and cleansers. You should also instruct them to apply sunscreen to protect their skin from irritation and sun damage.
Microdermabrasion vs. Chemical Peels
Microdermabrasion and chemical peels are both popular exfoliating treatments for improving the skin's appearance, but they are wildly different.
Chemical Exfoliation
Chemical peels are a form of chemical exfoliation. They work by dissolving the intercellular matrix, or "glue" that holds skin cells together. Skin cells then slough off over a period of time revealing fresh skin underneath.
Mechanical Exfoliation
Microdermabrasion is mechanical exfoliation, it uses a tool to exfoliate away the top layer of dead skin.
Both exfoliate, but microdermabrasion can be gentler than chemical peels. As the skincare professional administering the treatment, you also have more control over microdermabrasion than a chemical peel.
Many people prefer microdermabrasion over chemical peels due to its:
Fewer side effects
Shorter recovery time
Affordability
Suitability for sensitive skin or mild skin concerns
Ideal Candidates for Microdermabrasion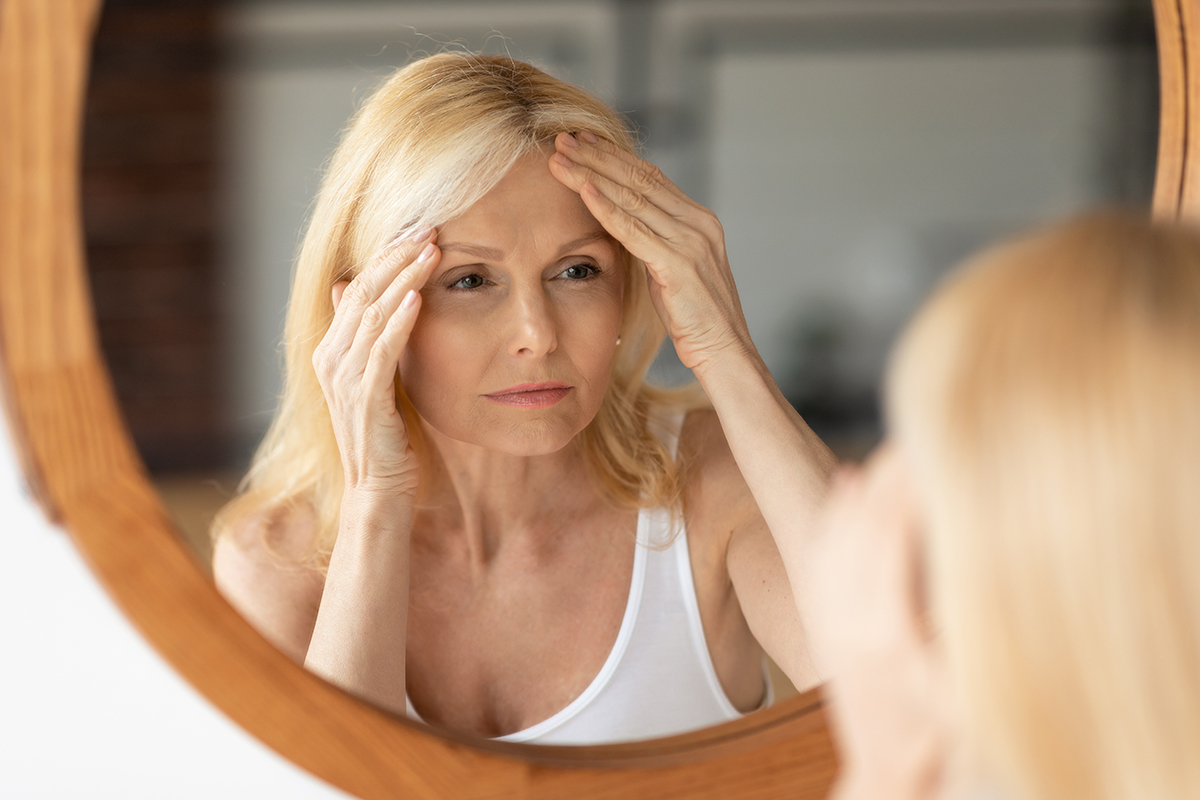 Microdermabrasion is a versatile treatment that can benefit a wide range of individuals. But ideal candidates for microdermabrasion have:
Age spots
Uneven skin tone
Sun damage
Wrinkles
Clogged pores
By targeting these specific skin concerns, microdermabrasion can help improve the skin's appearance and overall health.
Tips for Maintaining Microdermabrasion Results
Maintaining a proper skincare routine is crucial to preserve the results of a microdermabrasion treatment. A proper skincare routine includes:
Regular exfoliation: helps to remove dead skin cells and keep skin looking smooth and healthy

Moisturizing: keeps skin hydrated and free from dryness

Sun protection: protects skin from harmful UV rays that cause hyperpigmentation and burns
By following these steps, you can ensure your clients' skin remains in optimal condition after their microdermabrasion treatments.
Home Microdermabrasion Devices and Kits
There are many at-home microdermabrasion options available on the market, but we don't recommend them. We always suggest seeing a professional for this type of treatment.
As a skincare professional, you have received training and have worked with many different skin types and conditions. You know how to perform a treatment without causing damage to the skin.
You have also been trained on cleaning and disinfection, so you can ensure the devices you're using on your clients are properly cleaned and disinfected so there's no risk of infection to them.
Finally, at-home devices are nowhere near as powerful as professional devices. The results are just not going to be the same.
Why Is Sun Protection Important After Microdermabrasion Treatments?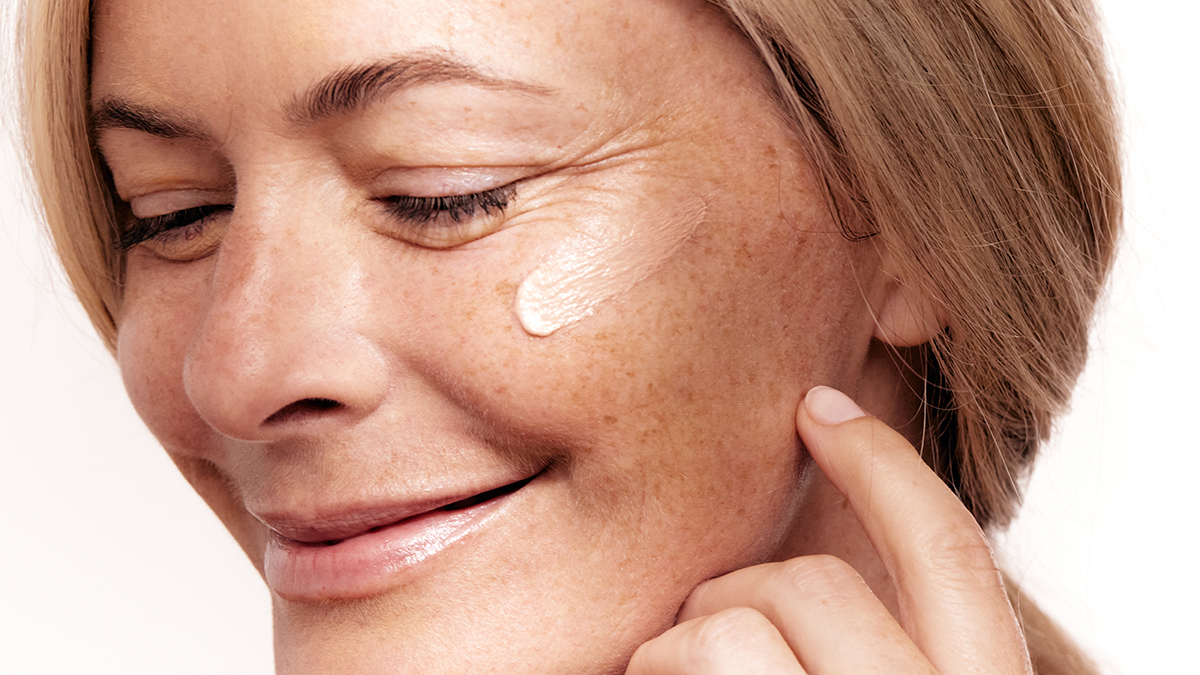 Applying sun protection after a microdermabrasion treatment is important because it protects the skin from burning, future sun damage, and prevents premature aging.
Whenever skin is exfoliated it becomes photosensitive, which according to the Skin Cancer Foundation is "...heightened skin sensitivity or an unusual reaction when your skin is exposed to UV radiation from sunlight or a tanning bed."
Diamond-Tip Microdermabrasion With DiamondTome, the Exfoliation Experts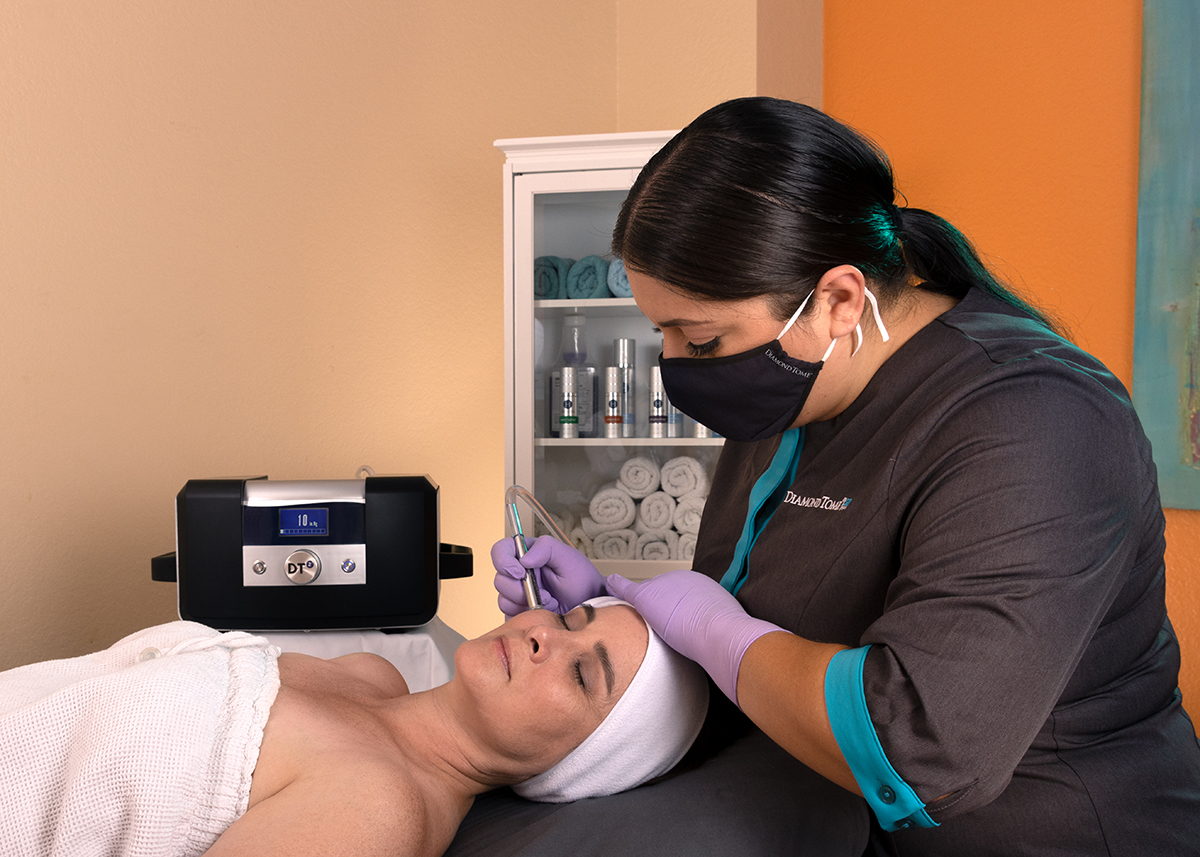 Microdermabrasion is a versatile and effective skincare treatment that can help address various skin concerns, from acne scars to sun damage. It's a non-invasive treatment that offers numerous benefits, and it's suitable for most skin types and tones.
If you're considering offering professional microdermabrasion treatments to your clients, we are here for you!
DiamondTome has been a staple in the professional skincare industry for over 20 years. We created the first crystal-free exfoliation system, the NewApeel, and continue to innovate within the beauty and skincare space.
With over 26 different diamond-tip face and body wands to choose from, as well as our patented serum-infusing Hydro Wand, you can create a truly customized treatment for each of your clients' individual skincare needs.
Frequently Asked Questions
Is microdermabrasion good for your skin?
Microdermabrasion is a safe and effective method of exfoliating your skin. It won't cause damage and is painless. It's a great way to maintain healthy skin.
What does a microdermabrasion facial do?
Microdermabrasion is a minimally invasive procedure that uses tiny crystals or diamond chips to remove dead skin cells and reduce the appearance of fine lines, wrinkles, age spots, acne scars, and other imperfections. It works by gently exfoliating the outer layer of skin to reveal a smoother, softer complexion.
Do diamond-tip microdermabrasion wands need to be broken in to avoid scratching the skin?
Wands should never have to be "broken in" or altered in any way before they are used. You should always test new wands on the inside of your forearm before applying them to a client to ensure there is nothing wrong with them.
If you test a wand out and it leaves scratches behind, return it for a replacement. Do not attempt to file any portion of it down, this will make the issue worse.